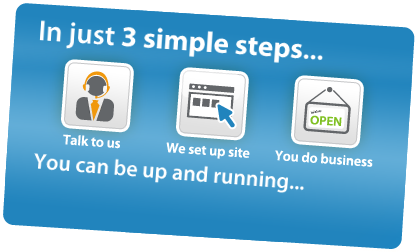 Welcome to StoreDeveloper
The premier service to build you the perfect online store.

StoreDeveloper will work with you to create your ideal online store. With a comprehensive selection of features, which include a professionally designed site template and content management capabilities, all you need is the idea. We'll do the rest to make sure you have everything you need to be a success.
Example Sites
Rugby-Store.com
Rugby-Store.com is a successful online store, selling rugby clothing, equipment and merchandise.
View the StoreDeveloper features...

Selling With Style
Your site needs to look good, but more importantly, be effective. Our professional design team will work with you to achieve a design that looks great and is appropriate to your audience. With StoreDeveloper, there is power in its flexibiity so you can have more than one design assigned to your store.

Not Just A Pretty Interface
Behind the scenes there is a comprehensive and powerful system that will help you to easily manage every aspect of your store. Adding products can be done in seconds and everything from managing orders to running online promotions and viewing reports can be done at the click of a mouse.

No Time Like The Present
Time is money. Thats why we get your business to market very quickly. StoreDeveloper has been designed as a robust, scalable and flexible ecommerce platform where we build sites rapidly. We'll create the perfectly designed site for you, but we will have a standardised template version up and running straight away.

A Supporting Hand
The StoreDeveloper difference is that we genuinely want you to do well. We help our customers from the start and provide support until after the site is launched. We pride ourselves on our support and guidance, and we will be with you with every step you take with your new store.